Benefits of Joining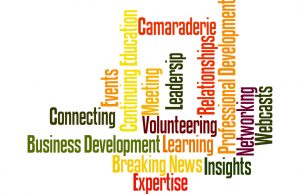 Being a member of IFT has numerous benefits. As a member, you will be a key part of a vibrant community that is shaping the future of the food science and technology profession.
Access resources to expand your knowledge and fuel your career. Capitalize on opportunities to connect with peers, explore leading-edge thinking and research, and participate in special events and seminars that will help you succeed.
IFT membership includes access to webcasts, the Food Technology Magazine, the online eCareerMentor program, and other resources. Members also benefit from a range of discounts for courses, IFT events, and more. Find out more.
How to Join IFT
IFT has several different categories of membership to fit every phase of your career. Anyone who is active in any aspect of the food profession and interested in supporting the objectives of IFT is welcome to become a member.
The membership model offers the following categories: 
Premier –provides the highest level of access and discounts to all of IFT's invaluable resources, services, programmes and events
Networking and engagement – provides a subset of resources plus a discount to IFT's annual event and select programs and resources
Joint international membership (see below) – IFT has partnered with a select group of international professional associations to offer joint international membership options
Student – find out more about the IFT Student Association
In addition, to help make membership more affordable for new professionals the first few years after graduation, a tiered early career discount would be offered within the Premier membership category.
Click on the membership type for full details of dues and criteria for each category. To submit an application click here and select the British Section during the application to join our group.
Joint membership of the British Section IFT and IFST
Open to food sector professionals based in the United Kingdom, individuals who participate in this program will be full members of IFST and have access to all IFST member benefits, including:
IFST's Food Science & Technology (FS&T) magazine, sent quarterly and available online
IFST's monthly email newsletter, along with e-alerts highlighting upcoming events,
offers, etc.
Connect with other IFST members through its range of subject interest areas, regions (including British Section IFT), online discussions, LinkedIn groups, and our online member finder
Discounted access to conferences and events, such as IFST's Spring Conference
Free online access to the International Journal of Food Science & Technology (IJFST)
Professional recognition through a range of specialist professional registers
IFT and IFST members based in the U.K. can become members of both organizations for only £80, in addition to the IFST subscription rate.
To learn more about and participate in the IFT/IFST Joint Membership Program, please email Erin Taylor, IFST Membership Development Manager, or contact by phone at +44 (0) 20 7603 6316.