Benefits of Joining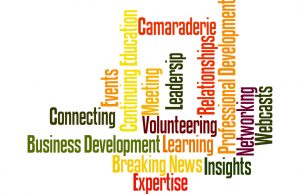 Being a member of IFT has numerous benefits. As a member, you will be a key part of a vibrant community that is shaping the future of the food science and technology profession.
Access resources to expand your knowledge and fuel your career. Capitalize on opportunities to connect with peers, explore leading-edge thinking and research, and participate in special events and seminars that will help you succeed.
IFT membership includes access to webcasts, the Food Technology Magazine, the online eCareerMentor program, and other resources. Members also benefit from a range of discounts for courses, IFT events, and more. Find out more.
How to Join IFT
IFT has several different categories of membership to fit every phase of your career. Anyone who is active in any aspect of the food profession and interested in supporting the objectives of IFT is welcome to become a member.
In addition, to help make membership more affordable for new professionals the first few years after graduation, a tiered early career discount would be offered within the Premier membership category.
Click on the membership type for full details of dues and criteria for each category. To submit an application click here and select the British Section during the application to join our group.
Building your international networks – Benefits of Volunteering for IFT
Colin Dennis Fellow and President of IFT 2015-2016, member of British Section Committee
Being a member and an active volunteer in IFT has given me so many rewarding experiences, enabled me to meet so many talented individuals and perhaps most importantly share and exchange knowledge and expand my personal network of professional colleagues and  friends.
One simple way to get more involved and realising the benefit of a strong personal network is to join one or more of the 24 IFT Divisions. This can be easily done online.
Divisions are free to join and provide a specific and relevant focus for you all, depending on your scientific interest/expertise and/or an interest in specific food categories or disciplines.
You will be joining an enthusiastic and engaged community of peers representing over 76 countries.
IFT's Divisions provide an opportunity to collaborate and exchange interdisciplinary knowledge, promote science, technology and their application, explore new disciplines and build your network.
There is always the opportunity to participate to develop your leadership experiences as a volunteer or even initiate a new Division if you feel there is an important gap in the communities around the science of food.
As a starter, why not join IFT's International Division? Please look at others of interest to you – they are free to join! See ift.org